The featured item this quarter is an Original/Signed Copy of
from 1953.
Now that author Mr. Herzog is in his nineties, and  rarely signs books anymore, this a great opportunity, so don't let it pass by.
Herzog was the leader of the famed 1950 French expedition. The team discovered the approach to Annapurna, then proceeded to climb it, the very first ascent of an 8,000 meter peak. The team was beset with disasters, mostly on the descent, and they were fortunate to live to tell the tale. Herzog lost most of his fingers and toes, and signs his books with great difficulty.This book was the first mountaineering narrative to become a best-seller, and remains one of the best selling mountaineering books of all time, recently surpassed by Joe Simpson and Jon Krakauer.
The first Silent Auction ended at the NJ-09 convention, with $500 being raised when a Frank Ashley – US State Highpoints signed guidebook was auctioned.


Copies of this book, depending upon condition, printing date, etc…, are offered for sale on Mike Chessler's website www.ChesslerBooks.com from one hundred to several hundred dollars.
Many thanks to those numerous individuals who participated in the first
silent auction, a signed Frank Ashley State Highpoint Guidebook ($500 was
raised), and the second silent auction, a signed Sir Edmund Hillary
Autobiography ($650 was raised).
Get more information from The Highpointers Foundation at: www.highpointersfoundation.org and click on the "Fundraising" button at the top of the page www.highpointersfoundation.org/HPF/fundraising.html and then click to the "Silent Auction Page" prominently displayed as a link.  Fill out the Bid form, and submit a bid.  Bids must be at least $10 higher than the current high bid.
All bid activity will be updated daily, but is not instantaneous. The amount of the donation above and beyond the value of the book from the winning bidder is tax deductible so please consult your tax professional.
The Foundation is is currently working with the Foothills Trail Conference
regarding an ambitious signage project to better mark the trails that go over and around the South Carolina highpoint at Sassafrass Mountain by providing financial assistance. Discussions are on-going regarding making
repairs to vandalized improvements at the Indiana Highpoint.
Recent discussions with the White Butte – North Dakota Highpoint owners were very fruitful, and there may be some work we can accomplish there in the near future.  As a reminder, when you donate you can request that your
funds be set aside to benefit a certain state highpoint if you choose.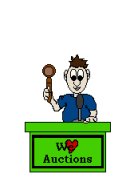 The Highpointers Foundation needs your support, please give something back to the hobby you love!  Our grandkids will appreciate what we leave for them as our legacy.)
(About the Foundation: As a 501-C-3 non-profit organization, The Highpointers Foundation is dedicated to education, support and conservation of the highest point in each of the 50 US States, provides a forum foreducation about the highpoints, aids in the conservation of the highpoints and their environs, maintains positive relationships with owners of highpoints on private property, assists in the care and maintenance of highpoints and supports public and private efforts to maintain the integrity of and access to state highpoints.)